Colorful Style with Organize for Kids' Rooms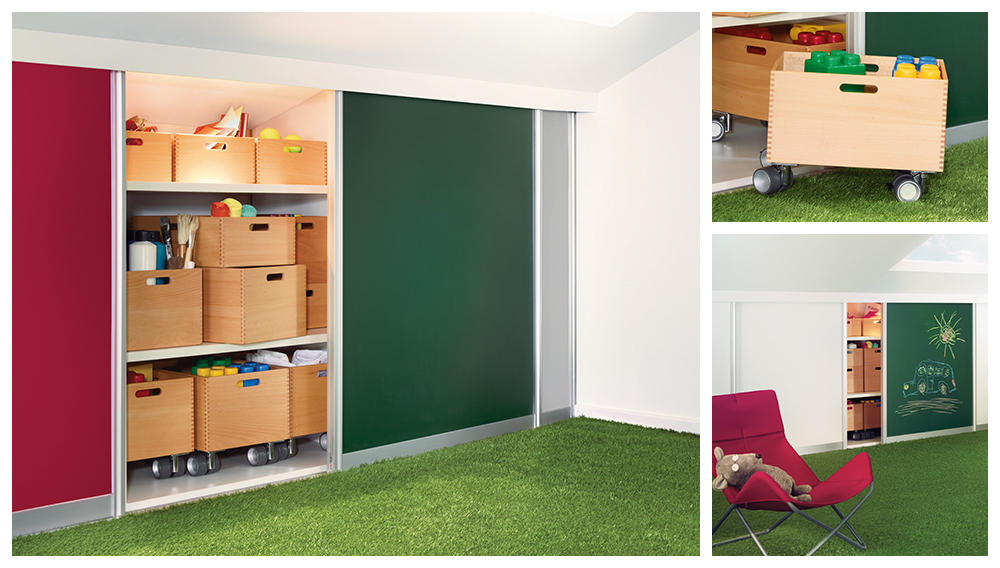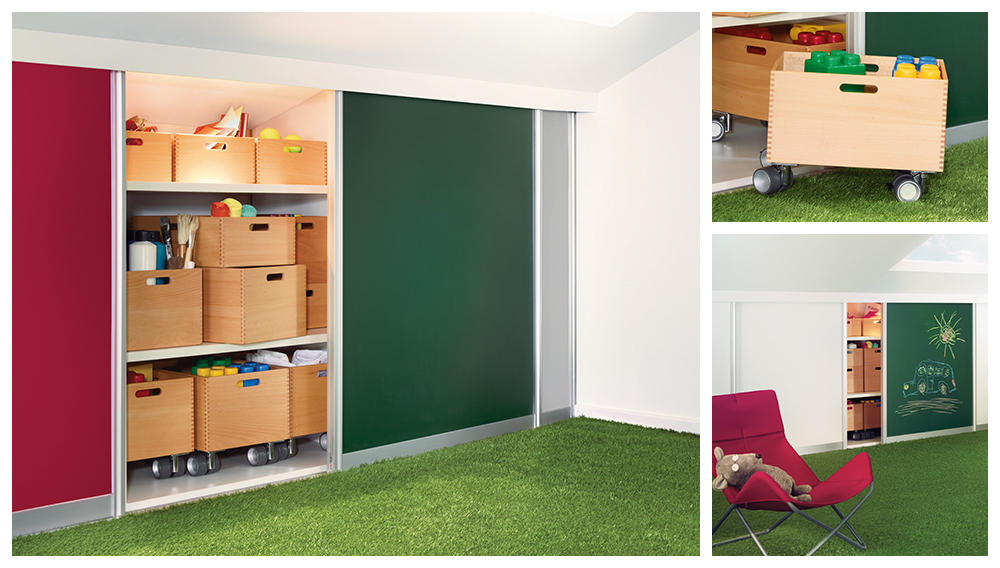 Stuffed animals, building blocks, craft supplies, doll clothes, costumes, and more. Kids' playrooms and bedrooms (not to mention the rest of the house) can quickly become overloaded and chaotic. Small toy chests are quite simply too small, and closets leave little room for actual clothing. 
Sliding Door by California Closets offers stylish solutions for parents to take back their kids' rooms throughout the home without sacrificing style.  
Sliding Door solutions allow homeowners to convert an entire wall into a built-in closet without needing any costly renovations. Shown here, in a top-floor playroom, the family took advantage of the shortened space caused by the slanted ceiling. This space would have been underutilized, but installing a sliding door solution created an accessible storage space perfect for organizing toys. Because Sliding Door by California Closets builds door tracks directly into the flooring, the toy crates on wheels can easily roll in and out of the closet. 
With customized designs, door colors are nearly limitless – including the chalk board finish here, which transforms the closet door into a built-in art studio. Magnetic finishes, shown below, allow parents to showcase their children's drawings, A+ report cards, and activity schedules. Manufactured locally, each system is built to withstand rugged conditions even in garage or entry-way spaces. Designed to coordinate with California Closet storage solutions, parents can customize their new space for their personal needs.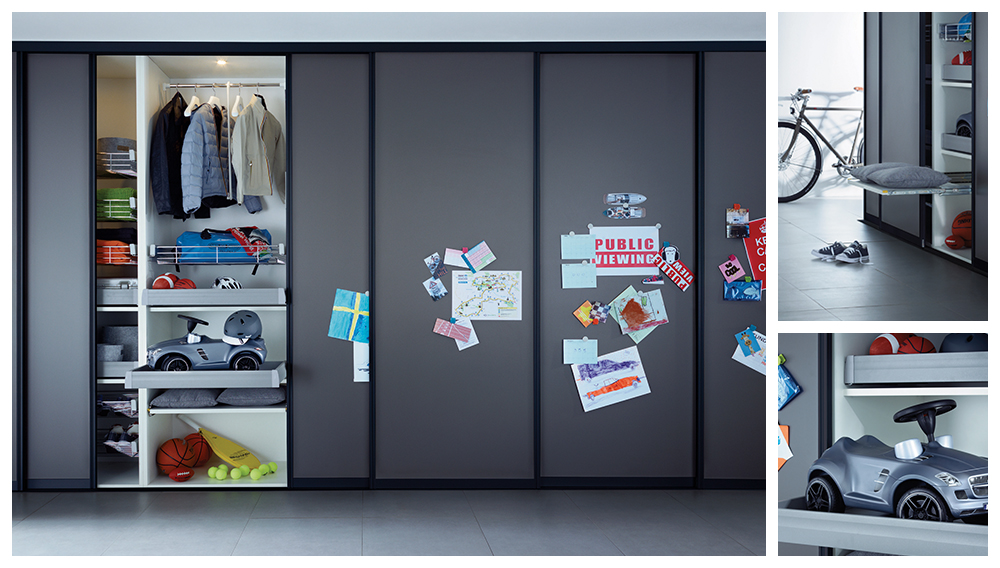 ---
---