Be Beach Ready in Minutes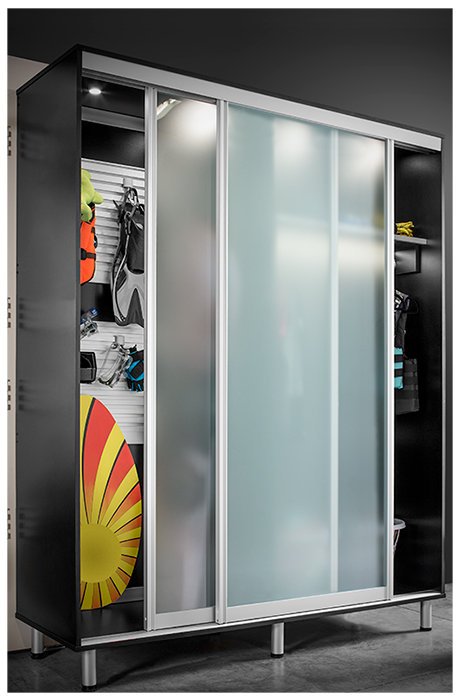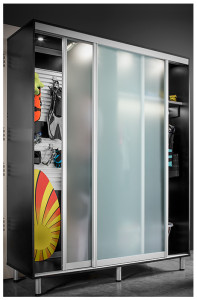 With the long holiday weekend officially kicking off beach season, many have found their entryways, hall closets, and bathrooms scattered with beach supplies and outdoor gear. Taking time to create a specialized storage area in your home for these items makes it easier to grab and go for the next beach trip while also minimizing sand tracked through your home.
Create your own beach and outdoor gear supply closet with Sliding Door by California Closets. Without intrusive remodeling or construction, our custom interior sliding doors can be installed to instantly provide you with additional storage space. Or, change out existing entry way closet doors to sliding doors to eliminate space required by swing doors, creating a more efficient walk-through area.  
Inside the storage area, consider our quick tips below to make getting ready and getting back from your beach trips a breeze. 
1. Install a rod and hooks in the closet to quickly hang up damp towels and swimwear to prevent mildew before washing. 
2. If space is available, install your storage area near your laundry room to make it easy to quickly wash, dry, and replace beach items. If not, add a hamper or clothing basket at the bottom of the closet to quickly stash worn items for washing. 
3. Add hooks for bags and beach hats, as well as folding chairs if space allows.
4. Utilize bins and baskets for quick access to sunscreen and bug repellants. Store these items here rather than in the bathroom where you're more likely to forget them.
5. Keep beach games, sand shovels and pails, and other toys in mesh or netted bags and shake outside before bringing inside, helping to eliminate any trailing sand.
6. Add bins or pull-out drawers in the bottom of the closet to store flip flops and beach shoes.
7. Finally, keep a few extra pairs of inexpensive sunglasses handy and ready. 
 Call today to schedule your free consultation in New York City, Hawthorne, and Miami.
---
---