CREATE OFFICES QUICKLY WITH SLIDING DOORS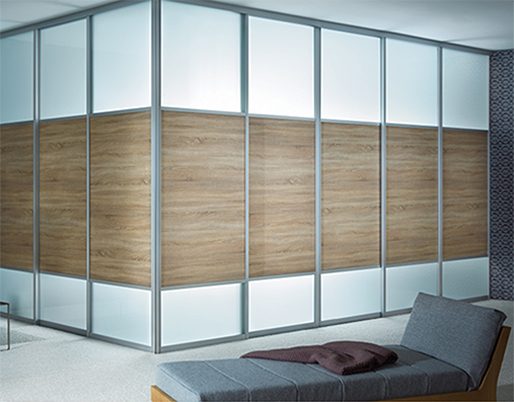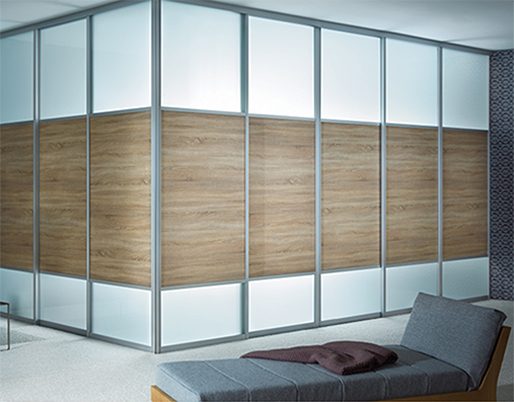 From tech incubators to architecture firms to advertising agencies, open-space office layouts are often required. The flexibility of having an open floor plan with the ability to move around desks and working spaces is paramount in industries where the number of employees change often and quickly. Modular furniture and layouts allow businesses to quickly adapt to changing workforce needs. 
However, working in an open floor plan is not ideal for long-term employees or managers. Being surrounded by coworkers often leads to distractions. According to a study cited in the New Yorker, the researcher found that  "though open offices often fosters a symbolic sense of organizational mission, making employees feel like part of a more laid-back, innovative enterprise, they were damaging to the workers' attention spans, productivity, creative thinking, and satisfaction."
Adding permanent walls to create interior office spaces to solve this problem can not only be expensive, but can also be unattractive and dark. Sliding Doors by California Closets offers a better solution. Creating "walls" with sliding doors allows an easy way to divide a large room into smaller workspaces, as well as to quickly expand when needed. Sliding doors can also be designed to create complete rooms, perfect for offices set inside larger floor plans. 
Sliding Doors by California Closets are available in a myriad of colors and materials and are custom built, allowing a completely unique design that can match both modern and traditional aesthetics. 
Offices, design studios, educational institutions, and art galleries can all benefit from the configurability of Sliding Door by California Closets. 
Visit the New York or Miami showrooms to receive your complimentary design consultation to learn more.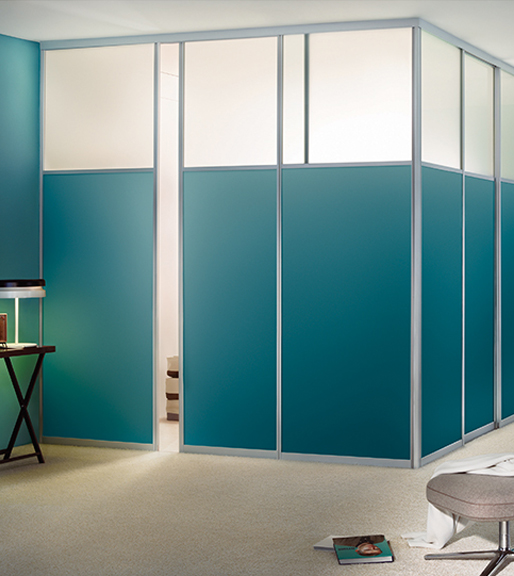 ---
---