Sliding Door by California Closets Offers Innovative Door Solutions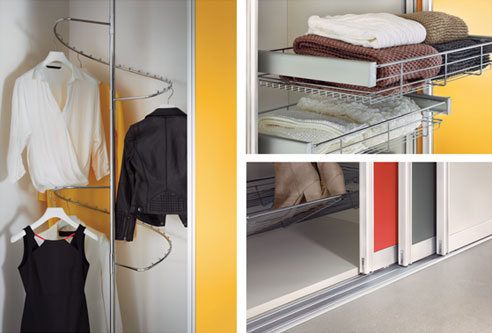 California Closets, the leader in sophisticated storage solutions, brings more innovation to New York homeowners through its NYC Sliding Door closet and room-divider solutions.
"As we mastered interior storage solutions, we felt a need to offer homeowners more options for their closet and interior closet door solutions," said marketing director Laressa Gjonaj. "The result was closet doors that not only increase functionality for our customers, but also enhance the space aesthetically."
NYC closet door offerings include sliding glass doors, mirrored doors, barn doors, interior closet doors and more. The NYC closet doors come in a variety of finishes and styles, each designed to better increase access and entry into the closet space.
"Our extensive NYC sliding door product offering provides a door that is right for nearly every home's design," said Gjonaj. "But perhaps the greatest offering is that we install the closet door systems for you."
Sliding Door by California Closets will install the headers and tracking system to the existing opening in the home, making it an easy solution for homeowners.
The offering of closet doors expanded to also include room dividers and privacy walls. Whether for a home with a large open floor plan or for an office, the dividers help create a variety of spaces while adding to the room's overall appearance.
All NYC sliding doors, room dividers and privacy walls are manufactured in Westchester county and Miami showrooms. Installations are available in Manhattan, Brooklyn, Westchester, Rye, New Rochelle, Yonkers, Manhasset, Nassau County, Long Island, White Plains and Queens.
---
---