Live Large in Small Spaces with Sliding Doors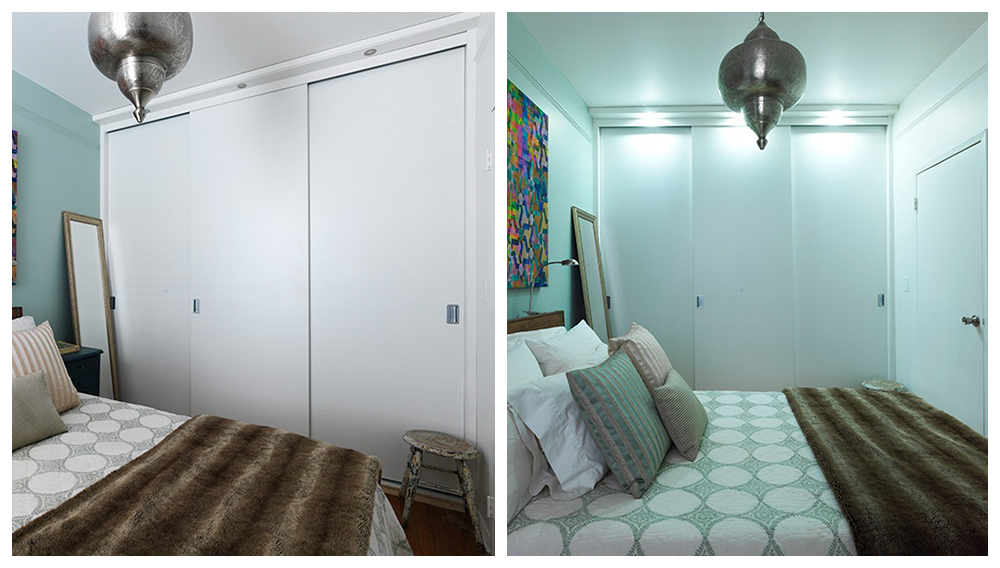 Small-space living has become a hot trend over the last few years with features about tiny homes circling through publications, highlighting the creativity of homeowners who make the spaces fit for their everyday living.
However, a small space doesn't mean letting go of all the luxuries, according to Forbes' article this week, "Ultra-Posh Tiny Home: The Small House Movement Goes Luxe." Here, writer Erin Caryle, showcases some of the amenities that new builders are including in their small homes, including stylish concrete countertops, LED lighting, and Bluetooth surround sound.
While the media coverage features this growing trend, only 1,000 Americans are currently living in tiny houses full time, according to Forbes. That's nothing compared to the millions of New Yorkers currently balancing necessisties and luxries in small spaces. While not nearly as extreme as the ultra tiny houses often noted around 100 to 200 square feet, New Yorkers are accustomed to much less than the average home size of 2,306 square feet as noted by the Census Bureau.
Interior sliding doors from Sliding Door by California Closets can help manage small-space living in a stylish and modern way. The sliding doors are often used in a NYC studio or loft apartment to divide the space without requiring any construction. Often lacking adequate or any closet space, the doors can also be installed as closet doors to create much needed storage space. Custom built to any size, the sliding doors can accommodate nearly any space or design requirement without the hassle of construction.
For larger homes, the sliding doors are often utilized to separate two rooms, creating versatile spaces that can be closed off or opened up for a variety of uses, such as an exercise room, dining area, or kids playroom. In warmer climates, such as Miami, the doors offer great solutions for creating three-season rooms or sunrooms.
To make your space of any size work better for you, contact us today for your complimentary consultation in New York, New York; Hawthorne, New York, or Miami Gardens, Florida. Call 1-800-339-2567.
---
---