The Top 5 Benefits of Sliding Door by California Closets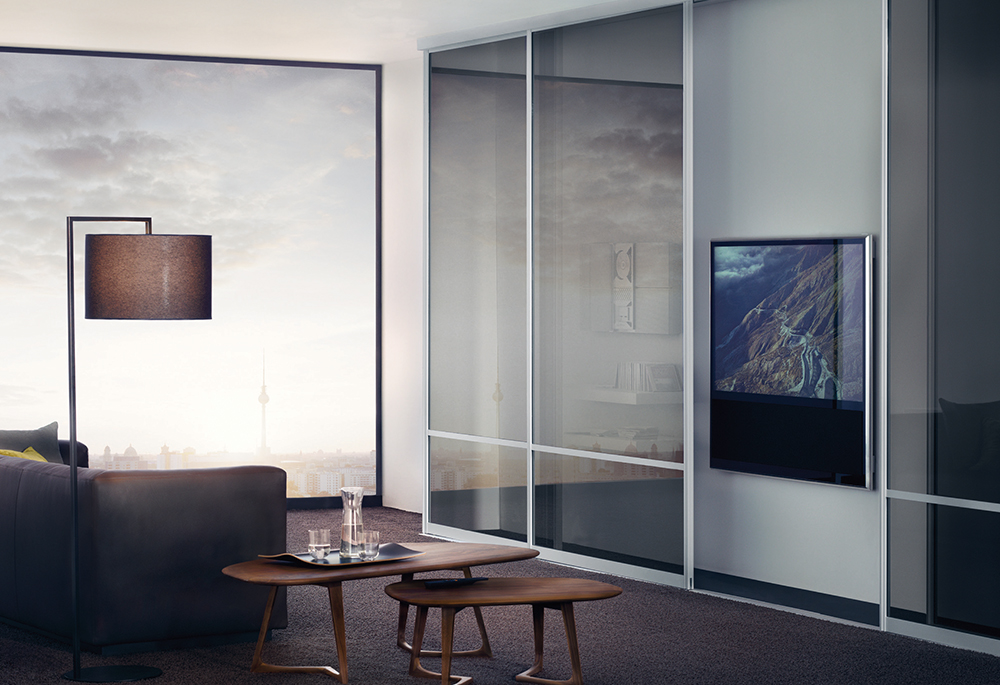 Sliding Door by California Closets offers innovative, custom-designed and manufactured interior sliding doors. Whether replacing a current set of closet doors or looking for a new solution in your home or office, our services extend beyond expectations. Below are our top 5 reasons to work with Sliding Door by California Closets for your home or office design needs.
1. Custom Designed
Every sliding door system can be custom designed to match your home or office's unique aesthetic. It's easy to get creative with Sliding Door – think hot pink for the kids' rooms, glass for a sunroom, mirrors for a closet door, or wood for a professional office. The design possibilities are nearly limitless. During our complimentary design consultation, we discuss your initial thoughts and help you design the right combination for your space. Our interior design consultants then provide a 3D rendering of the proposed design to help you fully visualize your new sliding door system.  View our gallery here.
2. Installed for You
Unlike traditional sliding door systems, Sliding Door by California Closets does not require any heavy construction or remodeling. The entire installation process is handled seamlessly by our professional team. Before manufacturing, our design consultants visit the space and take proper measurements to aid in the design and manufacturing process. When manufactured, our trained installers carefully insert your new solution.
3. Details Matter: In-Line Tracks and Soft-Close Feel
Our unique, in-line tracks alleviate any issues with doors coming off the track, a common problem with traditional sliding doors. The flush tracks also provide the high-end finish of a built-in look without a hazardous track system. Our doors move along smoothly and quietly, thanks to our soft-close door mechanisms that alleviate any accidentally slamming and minimize noise.
4. Accommodate Any Space
With complete freedom of style and size, our doors can be utilized in nearly any space. Plus, since the doors rely on our unique in-line track system, they do not require any additional support system at the top. This allows the doors to be combined in a multitude of ways, including dividing rooms or creating an entirely separate room. The doors then become an excellent alternative to what could be costly construction and remodeling. Utilized in a closet, pantry, or door functionality, the sliding doors take up significantly less space than traditional swing doors, opening the possibility for storage in otherwise small spaces.
5. Made in New York
Manufactured in Hawthorne, New York, and in Miami, Florida, our sliding door systems can be quickly designed and built within weeks, rather than months. You'll enjoy your new solution much more quickly and feel ensured knowing that support is readily available.
Contact us today for your complimentary consultation in New York, New York; Hawthorne, New York, or Miami Gardens, Florida. Call 1-800-339-2567.
---
---