TRENDS IN BATHROOM DESIGN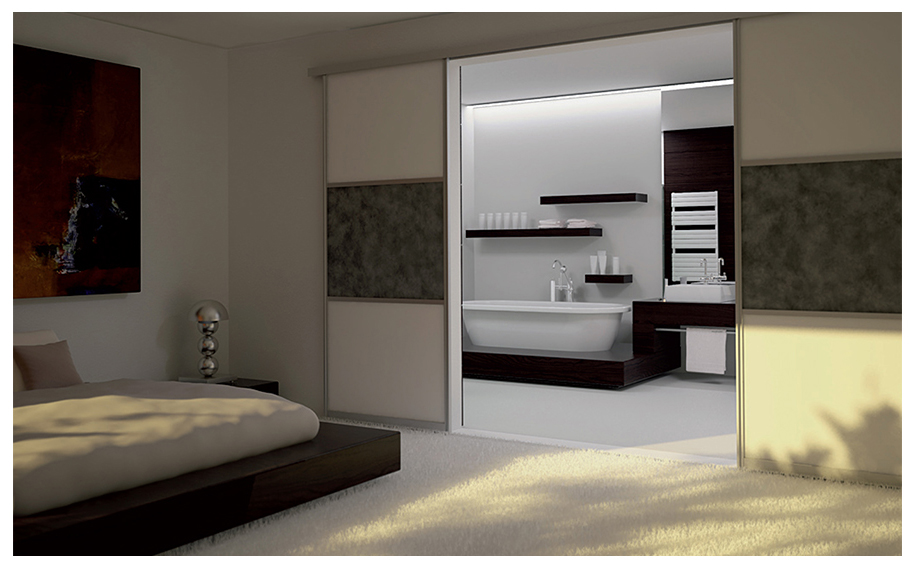 Sliding Door by California Closets not only provides sliding doors for closets, but can also be used as room dividers, especially for master baths. Easily create a separate space without doing costly renovations. As you consider adding a bath to your master bedroom, review a few of our favorite trends expected for this year, according to Houzz.com and author Natasha Saroca. View our Houzz profile here. 
The Master Suite Retreat
The article notes that people now want bigger bathrooms that are connected to the bedroom or closet and often even "want to view their beautiful basins, custom vanities, and freestanding baths from the bedroom." Our sliding doors make this possible while also allowing the convenience of closing off the space for privacy and relaxation when needed. 
Freestanding Bathtubs
According to Houzz, the freestanding tub symbolizes downtime and a feeling of self-indulgence in a busy life. However, carefully consider the shape of the tub, noting how it will fit within the space with its curved design. 
Gray Tones
Gray was popular in 2014, and the color remains popular this year. Saroca suggests adding "slicks of white to cut through the moody hue and create a sophisticated look." 
Bathrooms That Reflect the Rest of the Home
The bathroom is no longer considered a freestanding space. Now, homeowners are often choosing to make the design aesthetic better reflect the look and feel of the rest of the home. With our fully customizable finishes for our sliding doors, it will be easy to select a look that will match your home's overall decor. 
Contact us today for your complimentary consultation in New York City, Westchester County, Nassau County and Miami, Florida. Call 1-800-339-2567.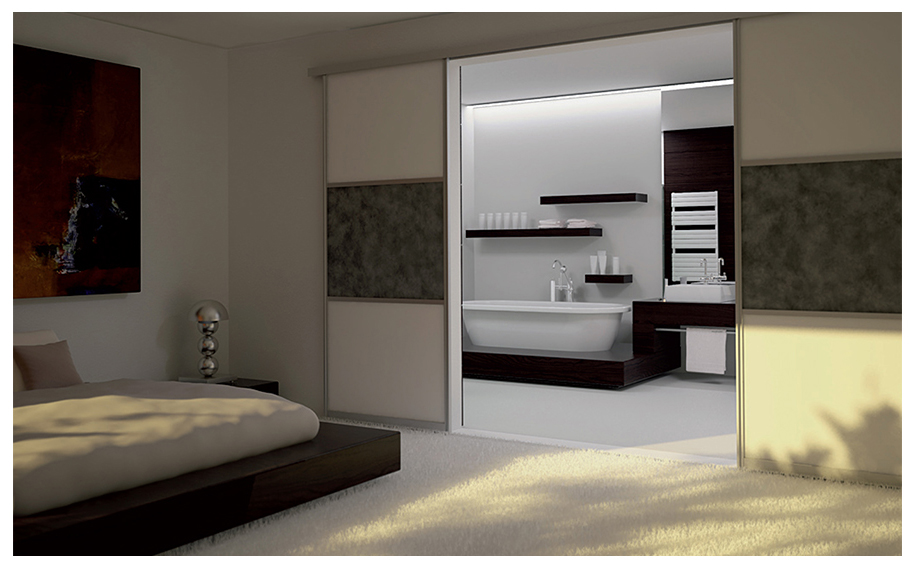 ---
---